MSW – Temple University School of Social Work – 2009
Blair Pallas is a Licensed Clinical Social Worker (LCSW). She specializes in mental health with a background in treating diverse adult populations.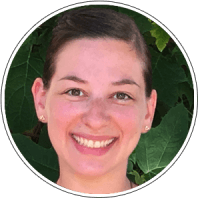 Throughout her years in the field, Blair Pallas has worked with patients experiencing a wide range of mental health concerns. These include mood disorders, anxiety disorders, trauma, and addiction. Furthermore, her work in various treatment settings has afforded Blair the opportunity to refine her skills in multiple therapeutic modalities. These include Cognitive Behavioral Therapy, Exposure/Response Prevention, ACT, Solution Focused Brief Therapy, Motivational Interviewing, and DBT-informed treatment.
Blair's gained much of her experience in treating mental health concerns in medical (or medically-related) environments. She had an internship at Thomas Jefferson University Hospital. In addition to that, she worked as a Behavioral Health Consultant at Eleventh Street Family Health Services. As a result, Blair takes a holistic approach to treating all of her patients where she focuses on the importance of the mind/body connection. Finally, no matter the presenting concern or treatment modality used, Blair dedicates herself to building strong professional relationships with her clients. She believes in creating an atmosphere of safety and compassion.
Blair is a Philadelphia native with a strong interest in the performing arts. She enjoys spending time with her family while experiencing the food and culture of the city.