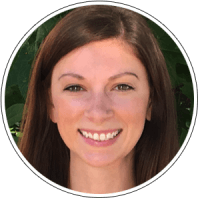 Brooke Garwood is a Licensed Professional Counselor (LPC). She is trained in the integration of evidence based practices and multicultural considerations.  Additionally, she is a firm believer in the power of self compassion, which shows in her therapeutic techniques.
Experience & Training
Her experience and expertise is in the treatment of Anxiety and Depressive disorders in adults, with a special interest in Obsessive Compulsive Disorder. Brooke trained in various, empirical treatment interventions, including Exposure/Response Prevention, Cognitive Behavioral Therapy, Acceptance Commitment Therapy, Dialectical Behavioral Therapy, and the ComB method for trichotillomania(hair pulling/skin picking). She has found success in all of these treatment modalities. 
Brooke is passionate about seeking new learning opportunities in order to give comprehensive treatment to everyone in her office. She recognizes that therapy can feel intimidating, confusing, and overwhelming. Therefore, she takes a collaborative approach to address these concerns and tailors treatment to each person. In doing so, Brooke gives her clients a safe, compassionate, and mindful space to work towards meeting their desired goals and living a valued life. 
Before joining MSAM in 2016, Brooke attended undergraduate school at Ursinus College, where she was a Psychology major and Art minor. She completed her graduate work at Arcadia University, where she received a Masters in Counseling and Child and Family Therapy. During that time, she gained experience with anxiety, depression, and trauma at the Children's Hospital of Philadelphia and community mental health agencies in Philadelphia.  While in graduate school, Brooke developed and published workshops for foster families on mental health education. As a result, she was awarded the Pennsylvania Psychological Association of Graduate Students Community Service Award (2014). In addition, Arcadia University (2015) awarded her Samuel M. Cameron Award of Excellence in Counseling.
Brooke grew up in New Jersey and currently lives in Philadelphia. In her free time, she enjoys being outdoors, gardening, cooking, and relaxing with friends and family.