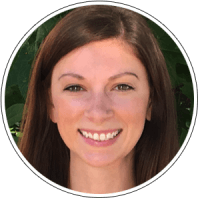 B.S Psychology, Minor in Art – Ursinus College 2010
M.A Counseling Psychology, Certificate in Child and Family Counseling – Arcadia University 2015
Brooke is a child, adolescent, and adult counselor trained in the integration of evidence based practices and multicultural considerations.  She is a strong believer in the power of self compassion, which shows in her therapeutic techniques.
Brooke is currently working towards becoming a licensed professional counselor. She has gained experience with anxiety, depression, and trauma at the Children's Hospital of Philadelphia and community mental health agencies in Philadelphia.  During graduate school, Brooke developed workshops given to foster families to educate them on mental health matters; this work was published and awarded the Pennsylvania Psychological Association of Graduate Students Community Service Award (2014). Brooke was also awarded the Samuel M. Cameron Award of Excellence in Counseling from Arcadia University (2015).
Brooke grew up in New Jersey and currently lives in Philadelphia. In her free time, she enjoys spending time with friends and family, running, bike riding, and traveling.